Sales Rep Should Be Able to See the Customer Invoice in CRM
Yes, by integrating CRM+Accounting sales reps will be able to see customer invoices in the CRM.

But why? Your sales reps are constantly working through their pipeline. They hand over the client contract to the finance department when they close a new deal. Employees on the finance team issue invoices which are not seen by the sales reps that could bring you a few unexpected problems. If sales reps in CRM are unaware of the information on invoices which are with the accounting team, that will stall them from making decisions about revenue collection, debts and discounts.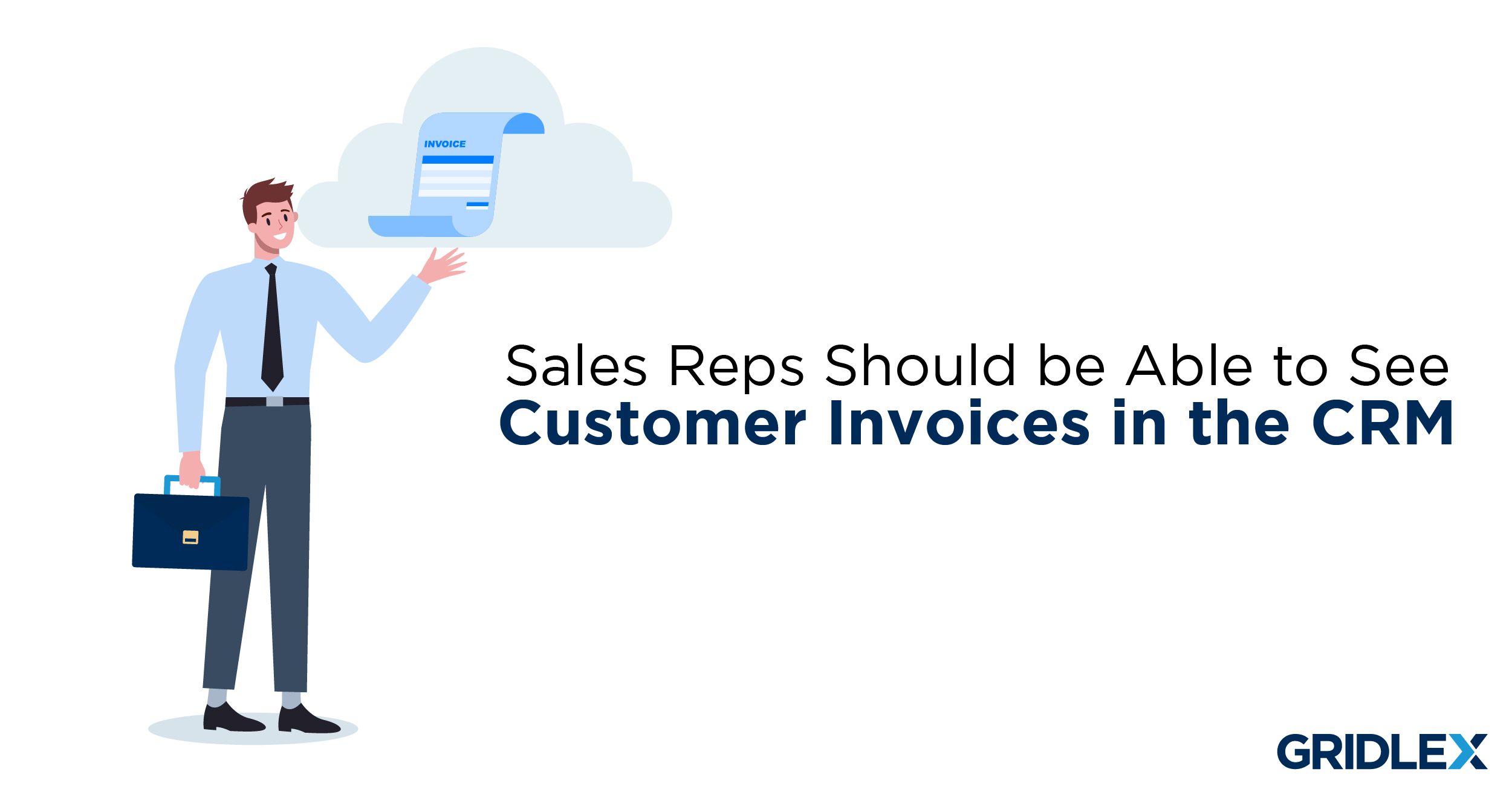 The Benefits of this Use Case
Fundamentally, sales reps can know what is the total revenue generated from the customer, and what are the outstanding amounts to better target and negotiate other details of the deal including the scheduling of the payments. In addition to that, sales reps can know, as part of the contract process, who pays the invoices, and learn about the company's payment terms before the contract is signed.
Other Benefits are:
Eliminates the possibility of making a mistake.

Sales becomes more simple, faster, and natural.

Better reporting and analytics.

All information is clear, well-organized, and in one place.

Gives the sales team a 360-degree picture of their sales.
Applications and Systems that need to be integrated
Having your Accounting and CRM systems in sync makes it simple to link revenues to specific sales conversations and marketing activities in your CRM, as well as matching your company's branding.
How Gridlex's Integrated App Suite Helps
Gridlex serves as a one-stop shop for all of the apps/platforms you need to run your business. With Accounting and CRM integration, you can gain a 360-degree view of customers, increase efficiency, eliminate data duplication, encourage employee collaboration, and get faster sales approvals. Gridlex App Suite, by integrating your accounting software with CRM, improves the efficiency of everyone from accountants to sales people to business owners. The ideal CRM and Accounting software integration can make revenue collection more efficient and simple, and reduce the amount of administrative work and data entry that is done manually. By giving the information to sales reps about the invoices, they can just be capable of handling the sales and after sales scenarios better.