Integrate Employee Specific Payroll to Accounting
Keeping track of your employees' salaries and the taxes you pay in your accounting system is just as crucial as paying them on time. Usually, journal entries are used to record the compensation paid to employees. In relation to employees, allocating the salary costs to specific cost centers is critical. Further there is no better expense reporting for the same. For instance, sales reps salaries should be in the Selling, General and Administrative Expenses (SG&A) account and whereas manufacturing employees costs should be in the Cost of Goods line-item.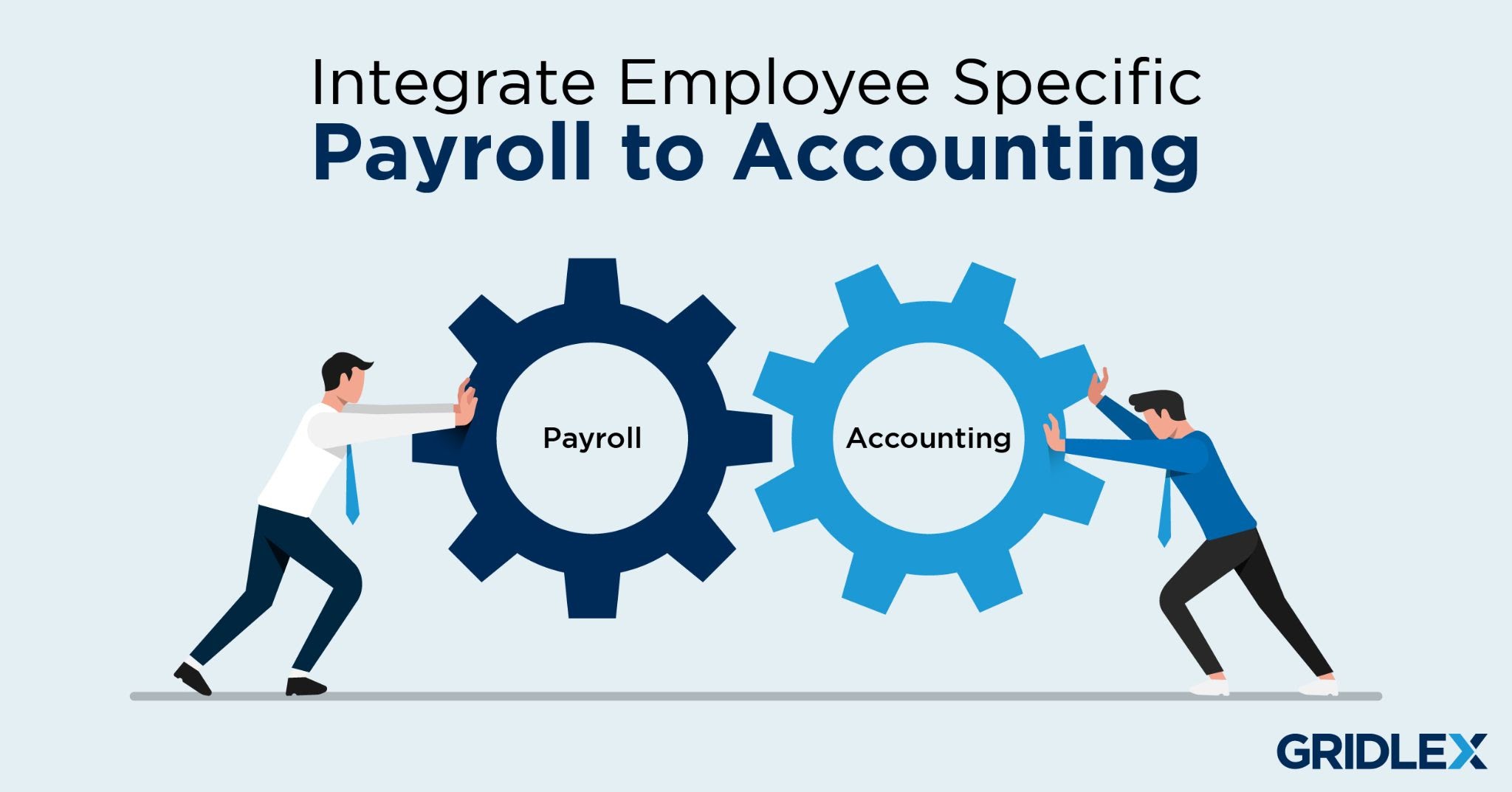 The benefits of this Use Case
Allocating different cost centres to specific employees will propose better reporting and analytics. Moreover, with very minimal steps you can allocate cost to specific employees, departments or classes. Cost allocation helps in examining whether or not individual departments are productive. If a cost object is not profitable, the company can assess the performance of its employees to see if a decrease in the productivity is the cause of the cost object's non-profitability. With this, compensations, benefits, and tax amounts can all be mapped to the appropriate employee in your accounting system. This implies that every time you run payroll, a journal entry is immediately generated in your accounting system as well. Other benefits include:
Saves you time

Easy and automatic transfer of data from payroll to your books

Informed decisions about business and its finances.

Automated journal entries for payroll

Flexibility so that you can adjust as needed based on your specific business needs
Applications and Systems that need to be integrated
In this case, accounting and payroll needs to be integrated. It provides a simplified accounting integration procedure that allows small business owners to transfer data from payroll to accounting with a few clicks.
How Gridlex's Integrated App Suite Helps
Gridlex's Integrated App Suite allows you to streamline the most critical responsibilities such as paying employees, paying for assets and taxes on time, and in one place. The integration eliminates the risk of entering data erroneously and throwing off your general ledger or account balances. You can customize your accounting software to reflect payroll taxes as a tax expense too. That's why payroll and accounting integration is so important in running a company. You can choose where to record payroll taxes, net wages, and employee perks in accounting systems without hassle.