Single HR Platform
Gridlex HRMS brings every HR chores into a single umbrella with a personalized employee portal that provides a user-friendly interface with login credentials. Give your employees exceptional digital HR experiences they need.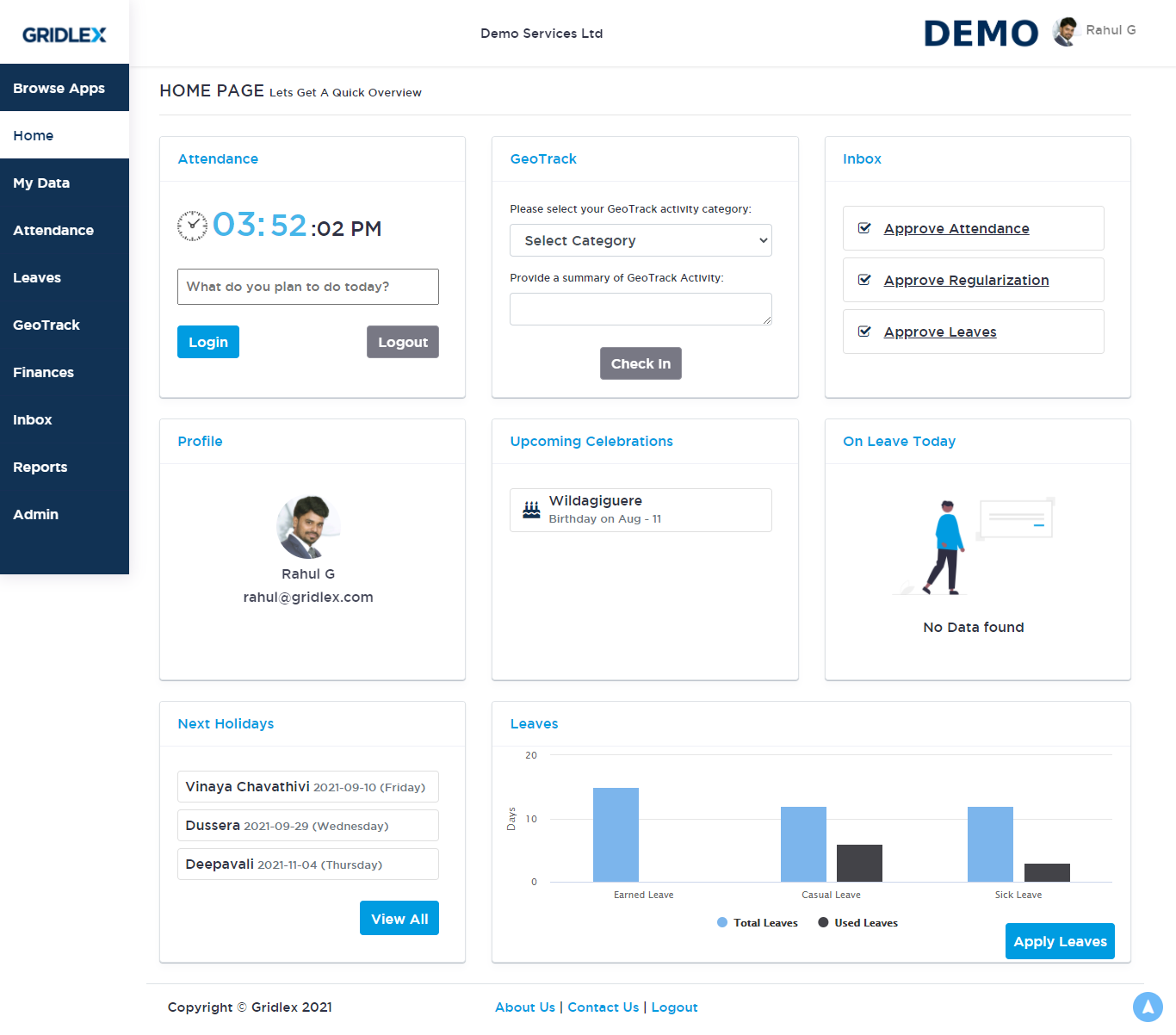 Personalized Employee Portal
Value is the key to productivity in an organization. Gridlex HRMS offers a personalized portal that will make any employee feel valued. Streamline any employee onboarding and engagement from the beginning by aligning every data in a secure place.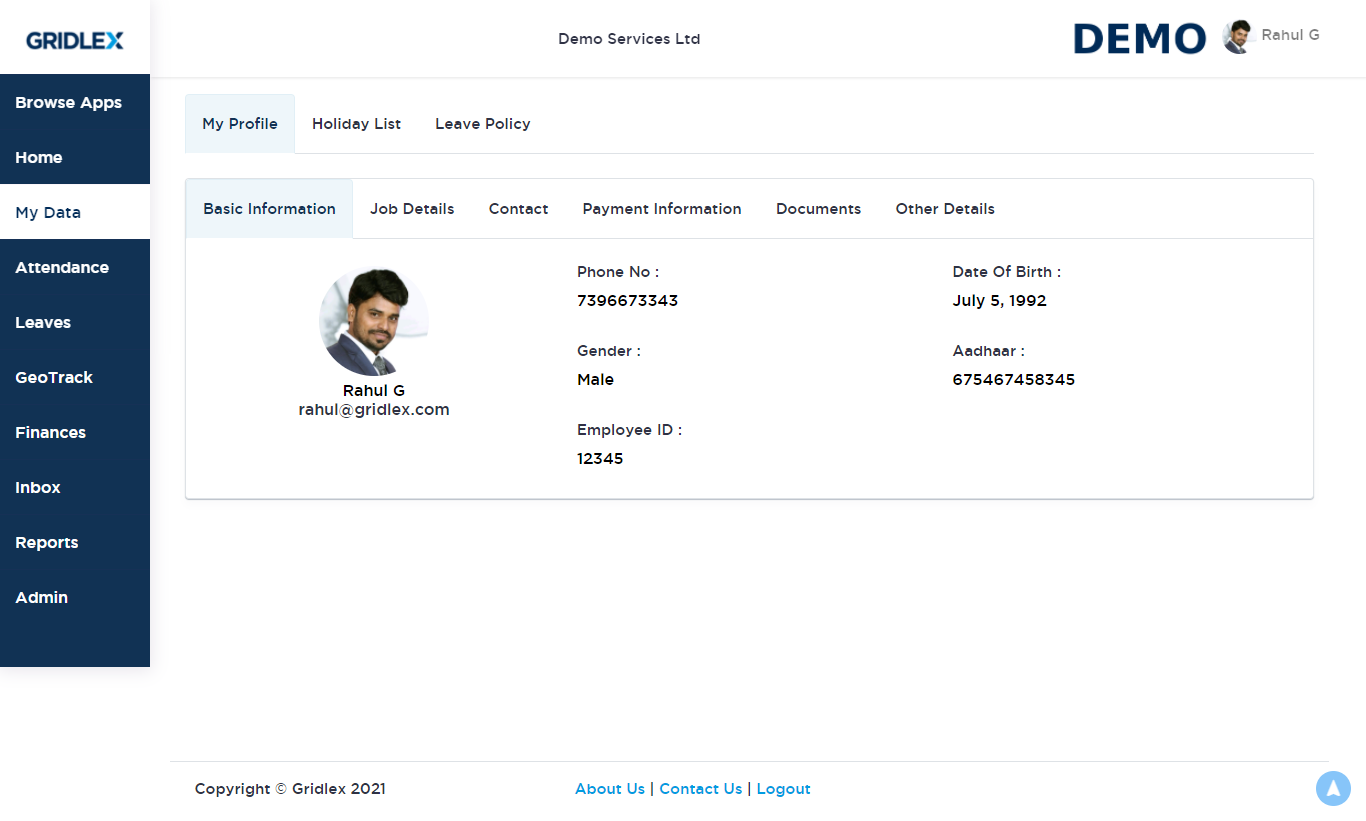 Optimize Personal Holiday List
Organizing holidays for multiple shifts and time zones is a complex task. With Gridlex, working day and holiday calendars can be easily customized to each individual or team as and when needed.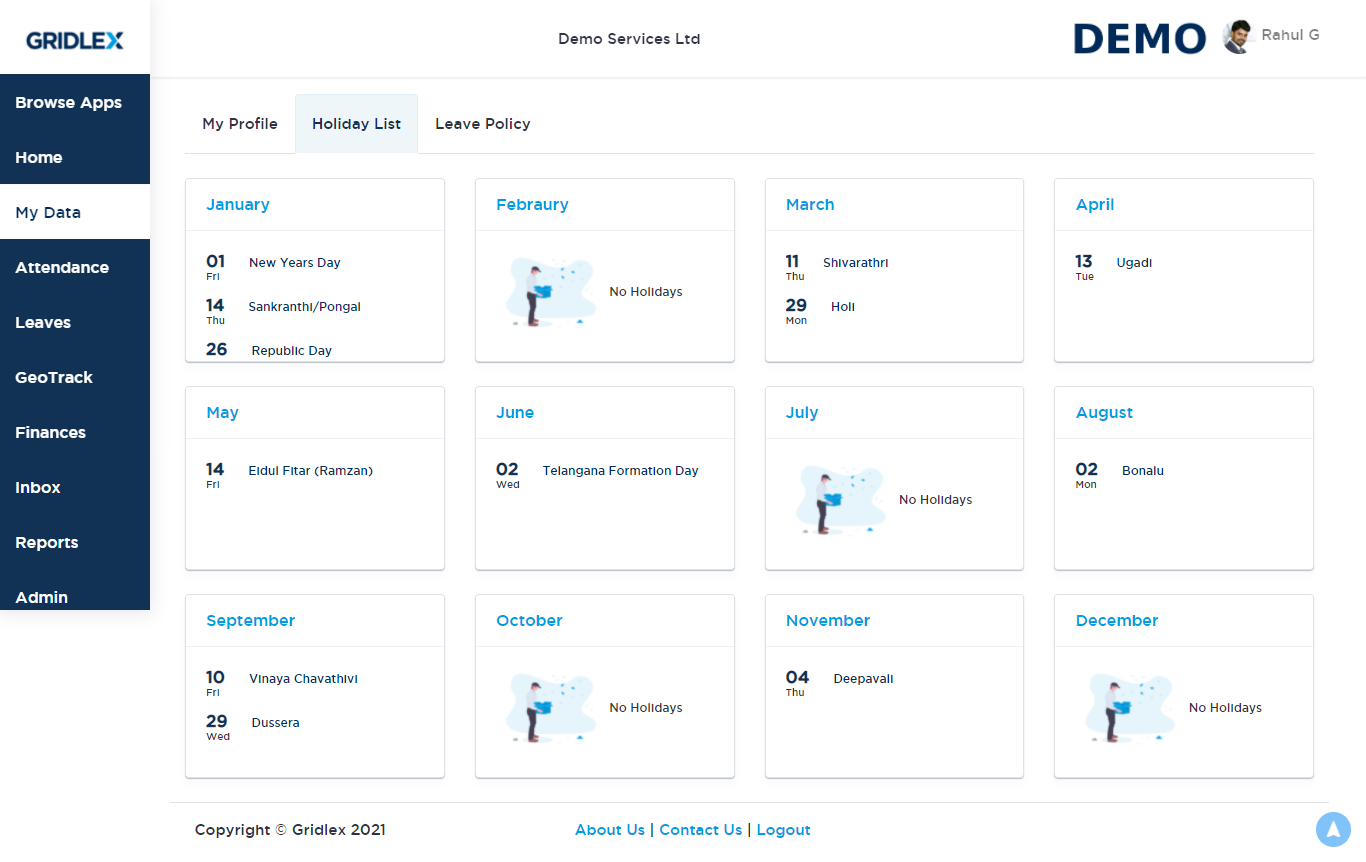 Handy Leave Policies
Gridlex offers individualized employee leave policies in a compliant manner. Employee can view the type of the leaves, total number of available leaves, prior-notice period, minimum days, and maximum leaves per month. The portal enlists the names of the leave approvers and the type of leave approval policy.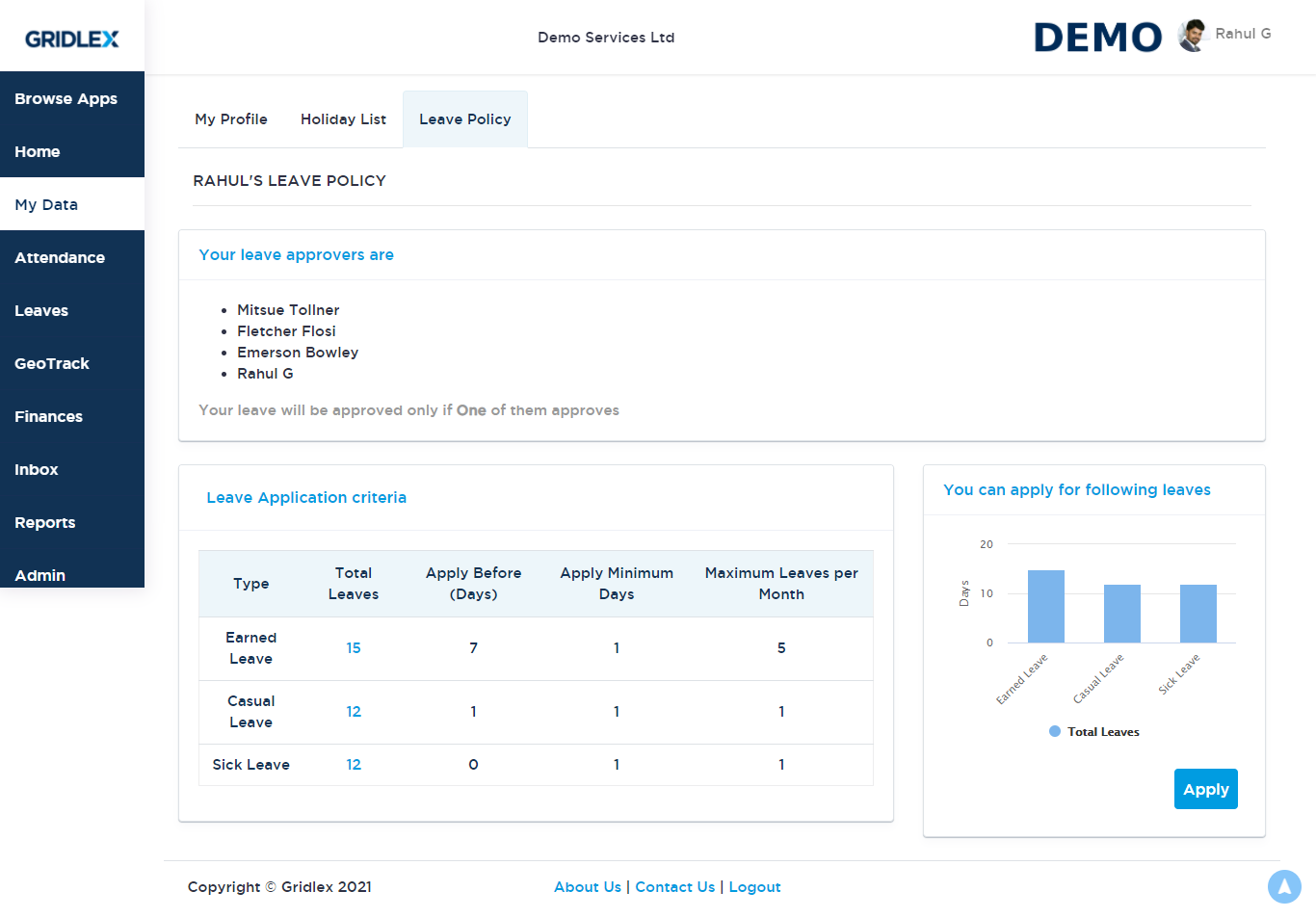 Cloud-Based Log Hours
Employees can mark attendance with their login credentials with an easy click. The cloud-based attendance management system simplifies time tracking process, and saves time and resources. Gridlex allows organizations to learn about the whatabouts of the employee in real-time!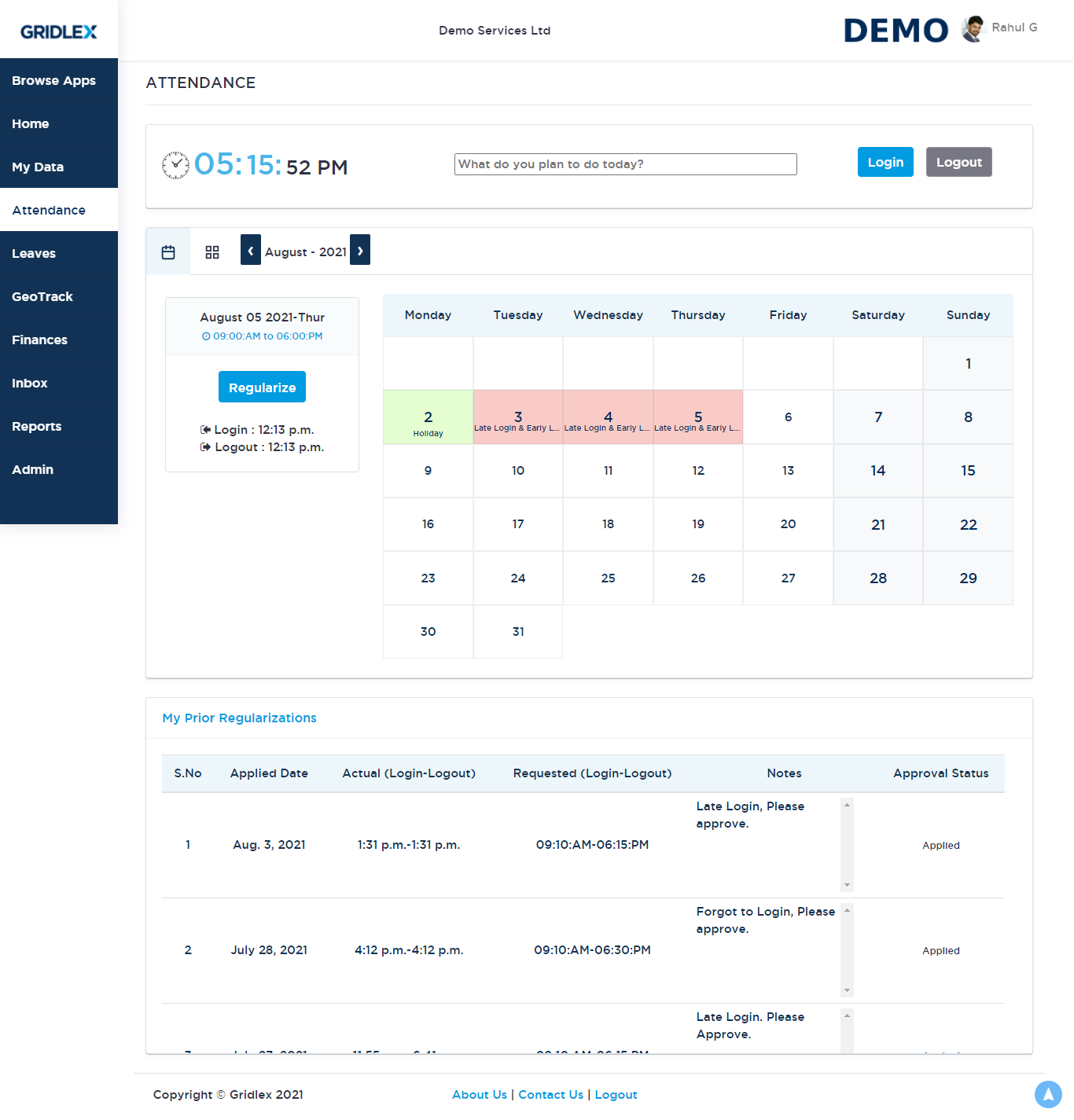 Approve Attendance in a Snap
Gridlex offers organizations the graphical reports of login and logout summaries in real-time. Managers can approve the attendance and see the entire reports of individual employees or reports of every department along with their clock-in and clock-out location and time.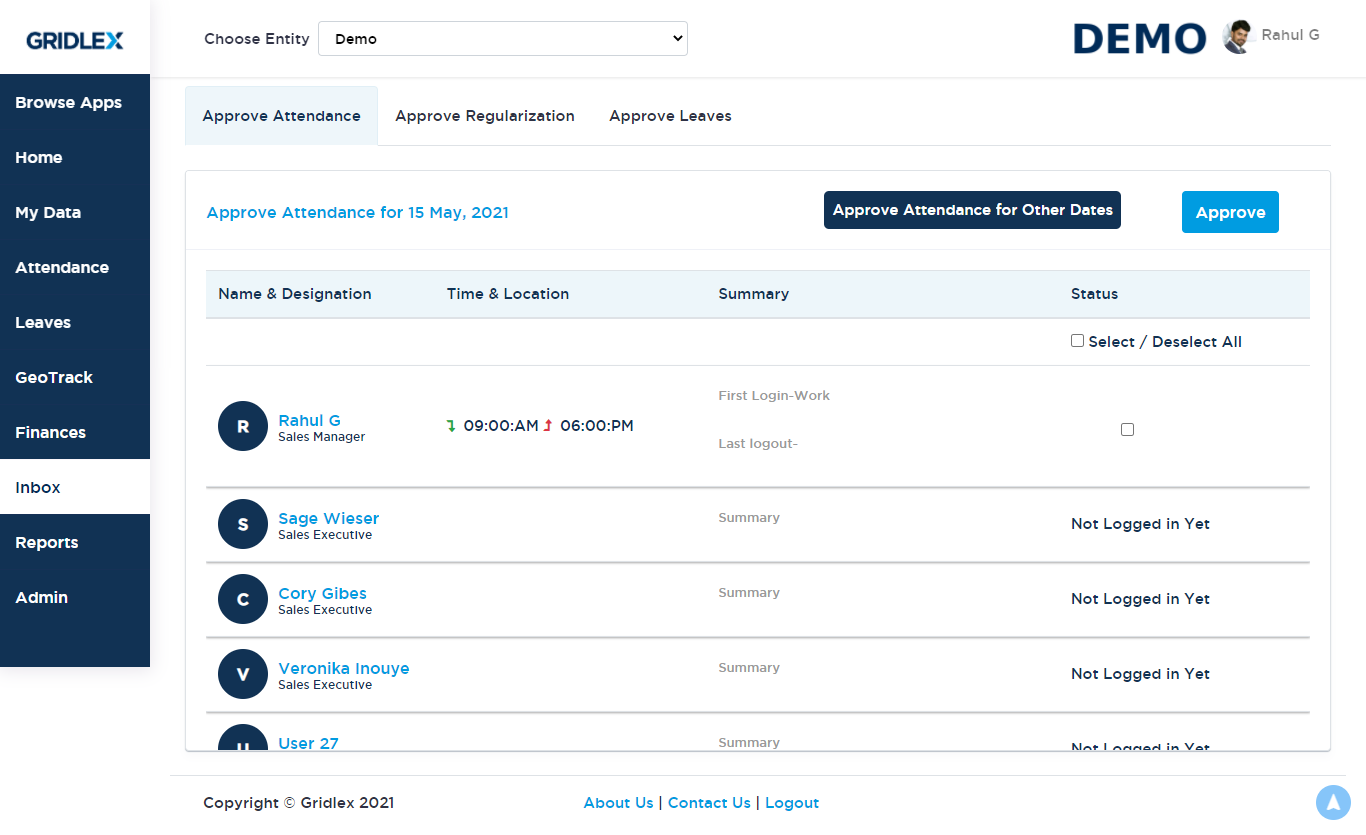 Hassle-Free Leave Management
Gridlex offers a customizable leave tracking tool that facilitates organizations to customize policies, approvals, data-driven leave reports, and error-free integration to the payroll. Gridlex's distinctly customizable configurations deliver you outright mastery over your leave policy and management.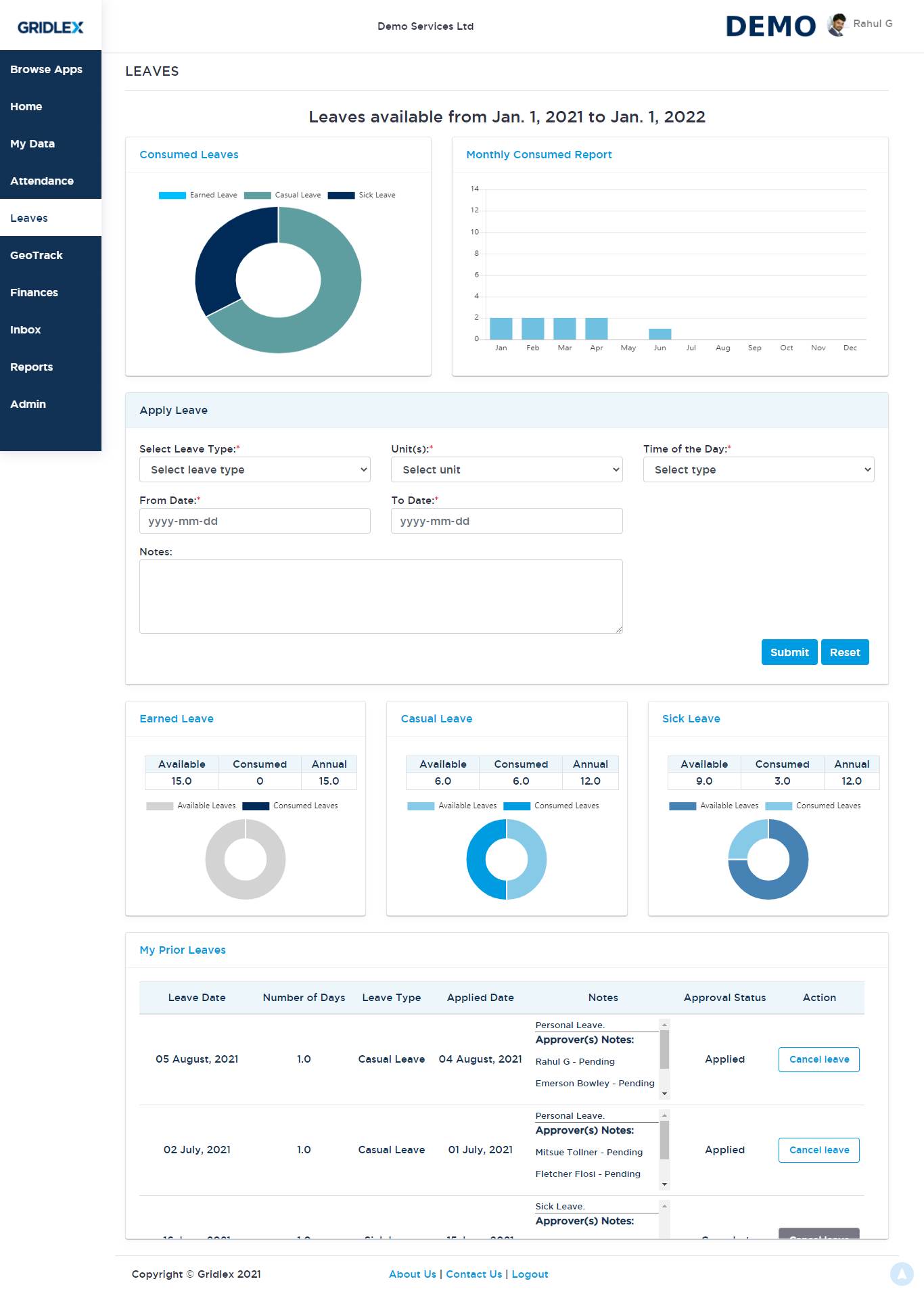 Data-Driven Leave Approvals
A proactive leave approval policy is all you need to enhance a leave management system in place. With no more commutes for signatures, leave approvals are made simple yet effective. Gridlex's highly customizable feature not only summarizes detailed reports of overall employee availability and the leave records but also streamlines the application and approval process as a hassle-free task.