GeoTrack provides highly accurate work location data for your organization's field personnel. This enhanced feature enables organizations to monitor field agents, client locations, and customer delivery.
Keep a Tab on Your Mobile Workforce
GeoTrack provides highly accurate clock-in and clock-out locations of on-field agents and remote employees. The configuration generates precise location metadata enabling real-time attendance and service delivery.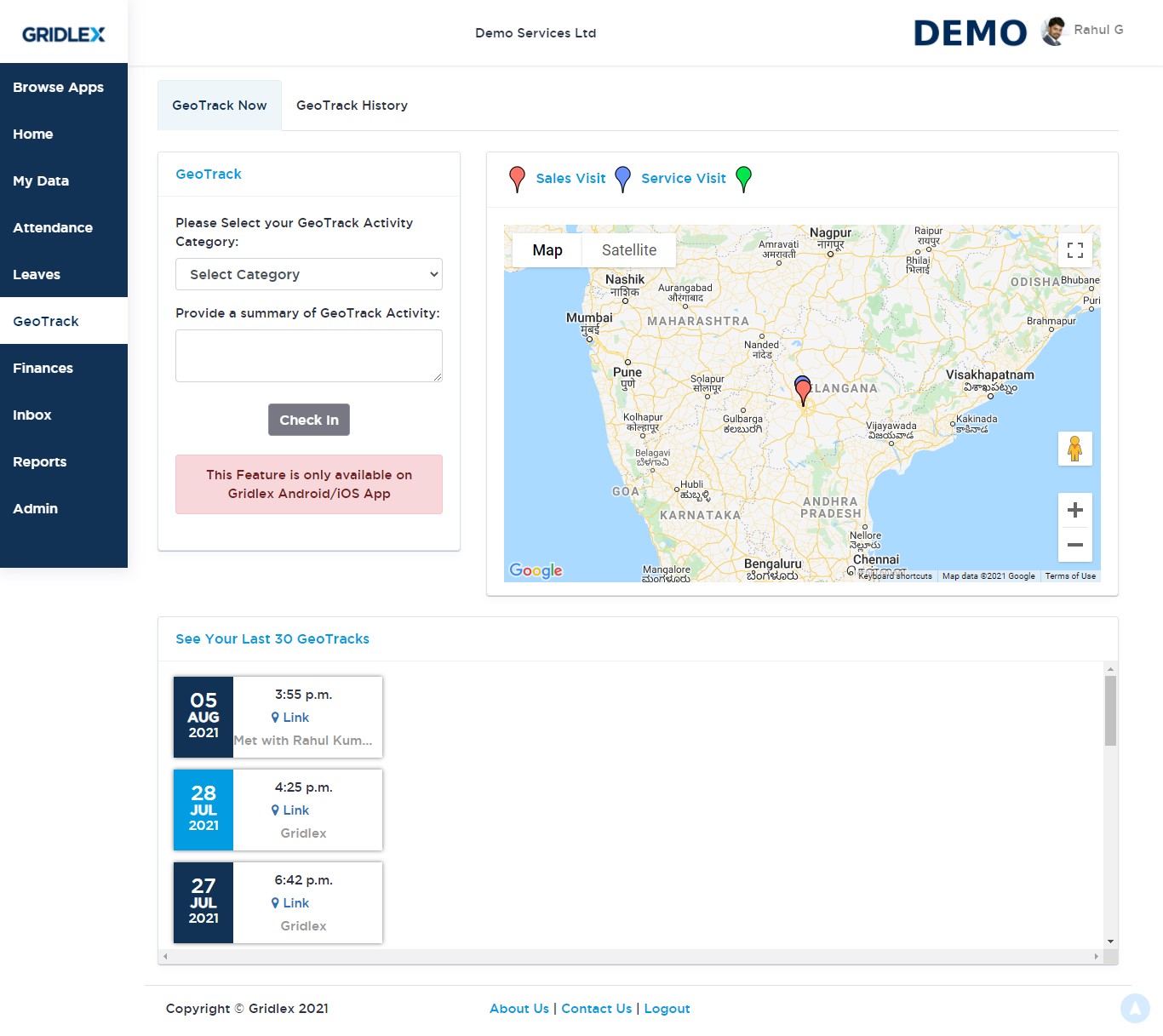 A Complete Report of GeoTrack History
Gridlex GeoTrack can seamlessly capture the data for accurate time-location-tracking. HR can easily view the extensive reports of employee log hours by stating the criteria. With this configuration, Managers can smoothly select a date and see the details of clock-in and clock-out.