Informed Decision-Making with Data-driven Reports
HR can rule the complete core workflow scenarios with data-driven informatics. Late-early logins/logouts, and leave without pay can deduct money from the salary as a LOP leave transaction. LOP reports provide insights of loss of pay for employees in a definite pay period. Possess the reports that speak volumes and transform the workplace with Gridlex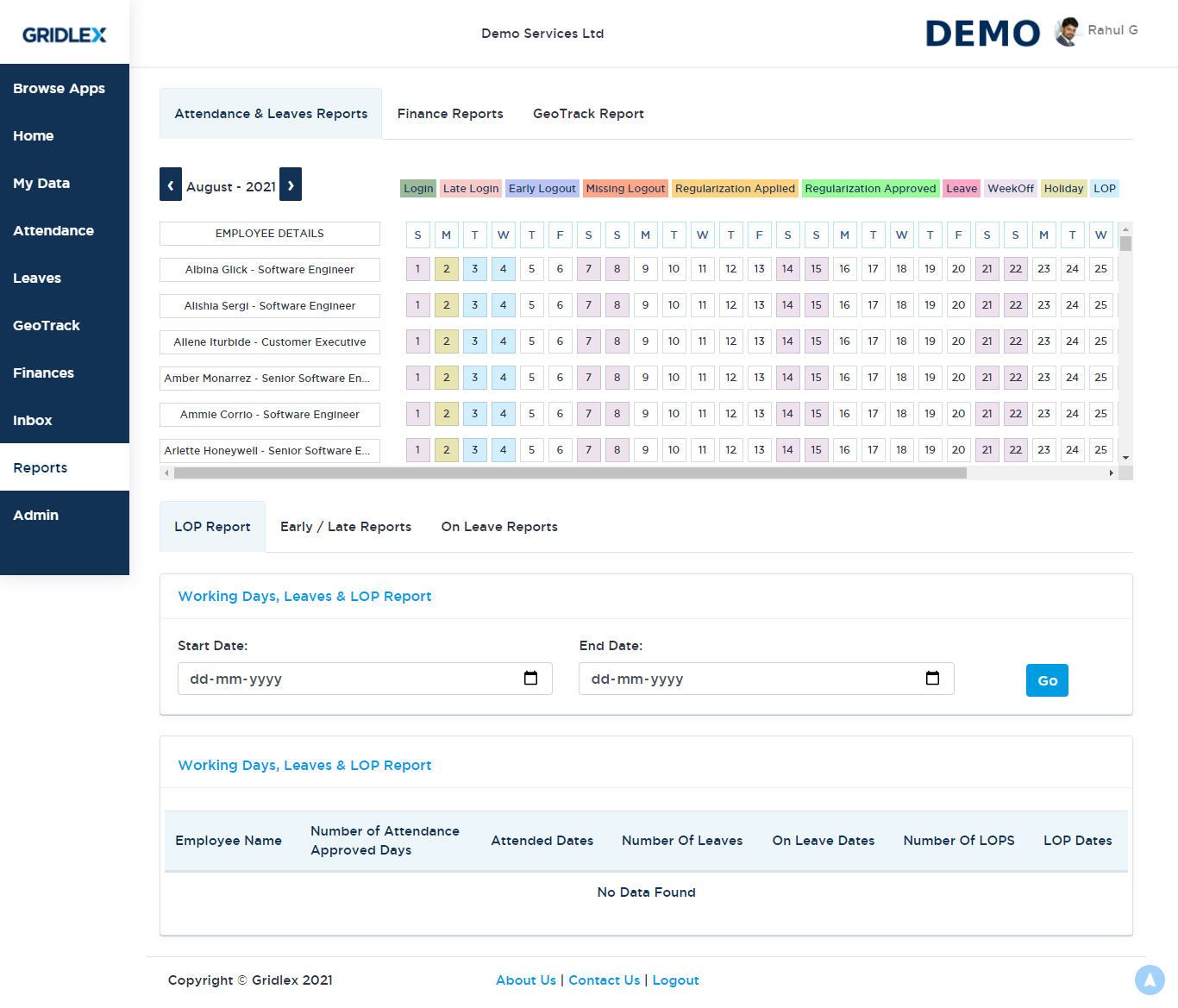 Advanced Analytics to Resourceful Insights
HR can find out in the comprehensive reports that who is on the clock and who is not. The system provides detailed employee clock-in, and attendance reports in real-time. HR can view reports of leave, LOP, late login and no login/logout with a glance on a compliant window. This configuration is easy to set up, use and maintain.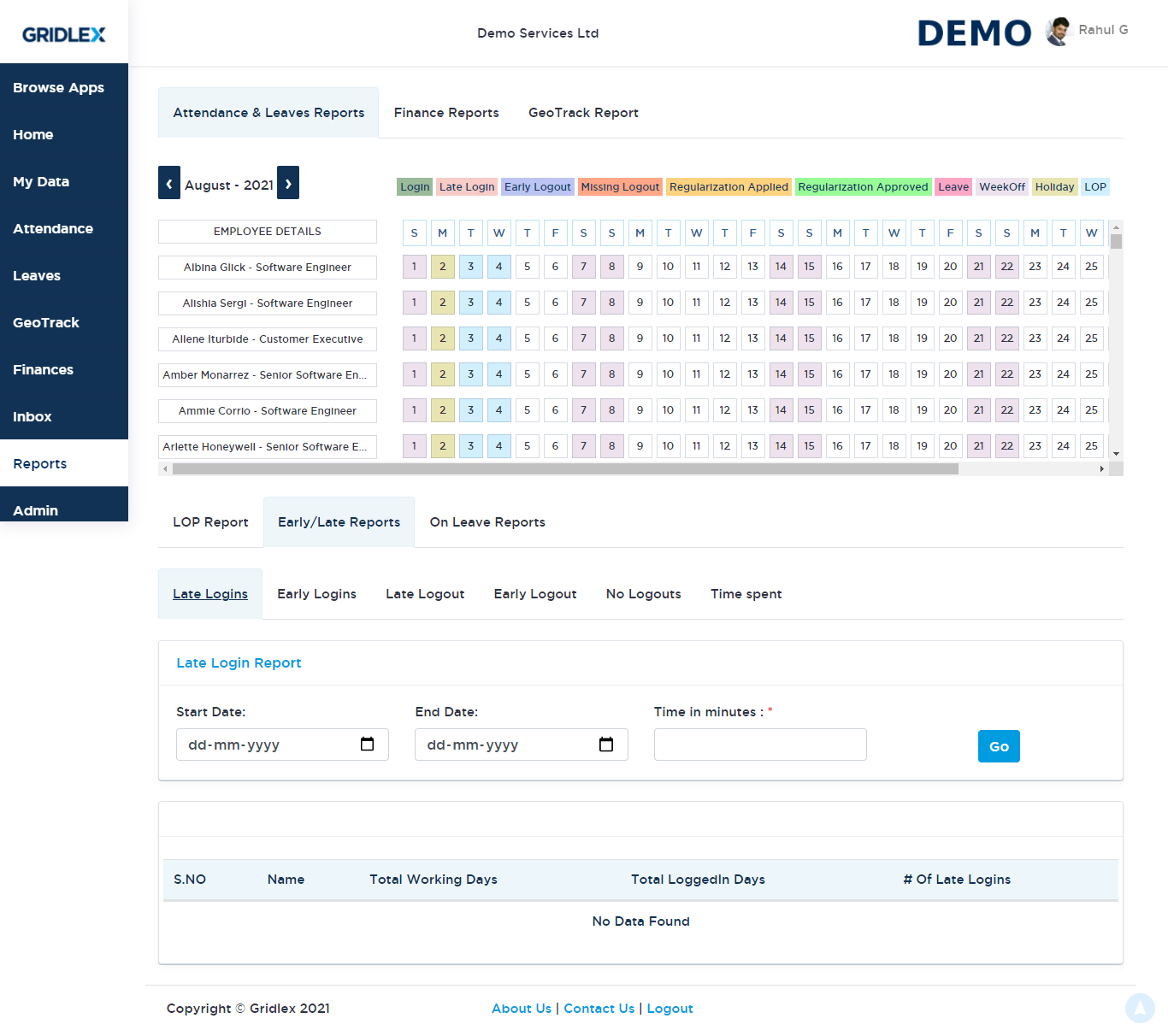 Informed Decision-Making with Data-driven Insights
With Gridlex, HR can easily view the extensive reports of employee log hours. With this configuration, Managers can smoothly select a date and see the details of late log-in, early-logouts, late log-outs, no log-outs, and how much time is spent in the office in a compliant manner.